At Health Energies Wasaga Beach we are so honored to be gifted our own custom healing painting of the beautiful Tuscan country side by Wendy Pacione.
https://www.healingartworkbywendy.com/
Wendy is a truly gifted, intuitive and naturally empathetic artist with an affinity to help and support others. Discovering her gift in fine arts only in 2014, she has inspired many ill children to seniors and their families on their healing journey.
Healing Artwork by Wendy acts as a sacred vehicle that triggers healing mechanisms and motivates internal healing powers. Integrated into each treasured painting is the beauty of nature and Wendy's capacity to channel love. Families report her work delivers much needed hope, serenity and solace to those coping with the circle of life. There are many miraculous wellness stories attributed to her healing art.
Wendy has created 500 impressionist paintings, which include her originals and Claude Monet interpretive pieces. Channeling high vibration healing energy and loving intentions, she intuitively selects crystals for careful placement in each of her paintings.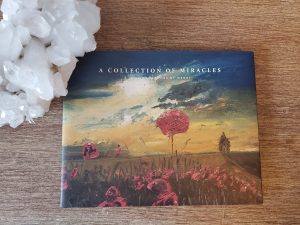 A Collection of Miracles – The exquisite table book available created to showcase Wendy's work.
https://www.healingartworkbywendy.com/book-a-collection-of-miracles